Sterling Silver Rhodium Plated Earrings
$85
This item is out of stock. | STYLE: E0925
Ships in 7-10 Business Days
---
Inquire
Sterling Silver Rhodium Plated Earrings *Prices are subject to change based on fluctuations in metal prices and currencies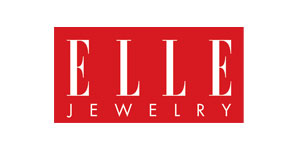 Like the pages of ELLE Magazine, ELLE Jewelry evolves from season to season, as colors and fashion trends change for a look that is chic, modern and bold. ELLE Jewelry fuses fashion with high-polished 925 rhodium-plated sterling silver and the highest quality gemstones. Look for the genuine ruby logo on each piece of ELLE Jewelry which represents a woman's inner strength and beauty. ELLE Jewelry designs are contemporary yet timeless, an excellent accessory to current fashion and classic wear.
General Details:
Ships in 7-10 Business Days
This item is out of stock.